President Putin said today (June 16, 2015) about NATO:

"If someone threatens our territories, it means that we will have to aim our armed forces accordingly at the territories from where the threat is coming. How else could it be? It is NATO that approaching our borders, it's not like we are moving anywhere," Putin said speaking at a joint media conference with Finland's President Sauli Niinisto in Moscow on Tuesday.

"I'd refrain from whipping up emotions. Of course, we will analyze everything but so far I see nothing that might prompt us to [take responsive measures]," he said. "What worries us more is the anti-missile defense system that is being deployed – that is a significant thing of strategic importance."

"Russia will have no other choice but to boost its military potential along its western borders," General Yury Yakubov, a senior Defense Ministry official told Interfax Monday.

In response to all these statements, NATO Secretary General Jens Stoltenberg accused Russia of "saber-rattling."

"This nuclear sabre-rattling of Russia is unjustified. It's destabilizing and it's dangerous. This is something which we are addressing, and it's also one of the reasons we are now increasing the readiness and preparedness of our forces," Stoltenberg said during a news briefing in Brussels on Tuesday.

Washington also made a statement following Vladimir Putin's announcement about additional ICBMs.

"It does concern me," State Secretary John Kerry said, answering a reporter's question at a briefing. "Nobody should hear that kind of announcement from the leader of a powerful country and not be concerned about what the implications are."
melbrake
Soon, My People, to get away from My Word and My Law and away from My Mother, will rush to the attacks of evil and this evil, that war is shown as a sheep at this time, as an advocate and opponent
but later, it will show as a great bear claws beasts that pounce on My children, chasing them to death and showing to the world what is in hiding.
The red dragon will second the bear and humanity will be shaken, pursued and dominated by their allies, allies who rose almost shyly governing small countries then emerge with great power.
The chase will be fierce, and will run for it, My children suffer in the hands of those who do not love Me.
(Light of Mary, June 13, 2015)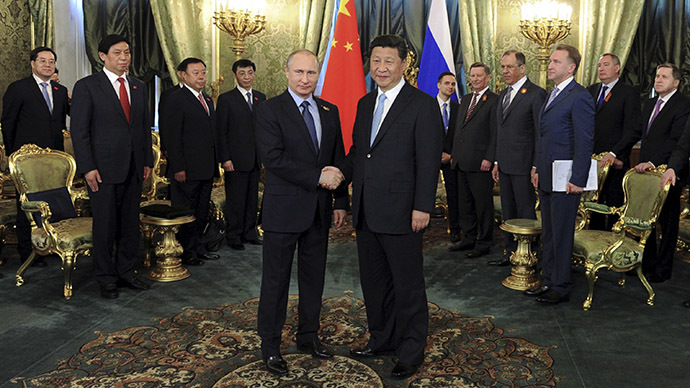 View original post 96 more words