More on the Door of Saint Peter opening by two Popes:
Pope Francis opens St Peter's Holy Door to launch jubilee
melbrake
December 08, 2015 Pope Francis will open the Holy Door of St Peter in Saint Peter's Basilica. The Door of St. Peter was shut for 2,000 years.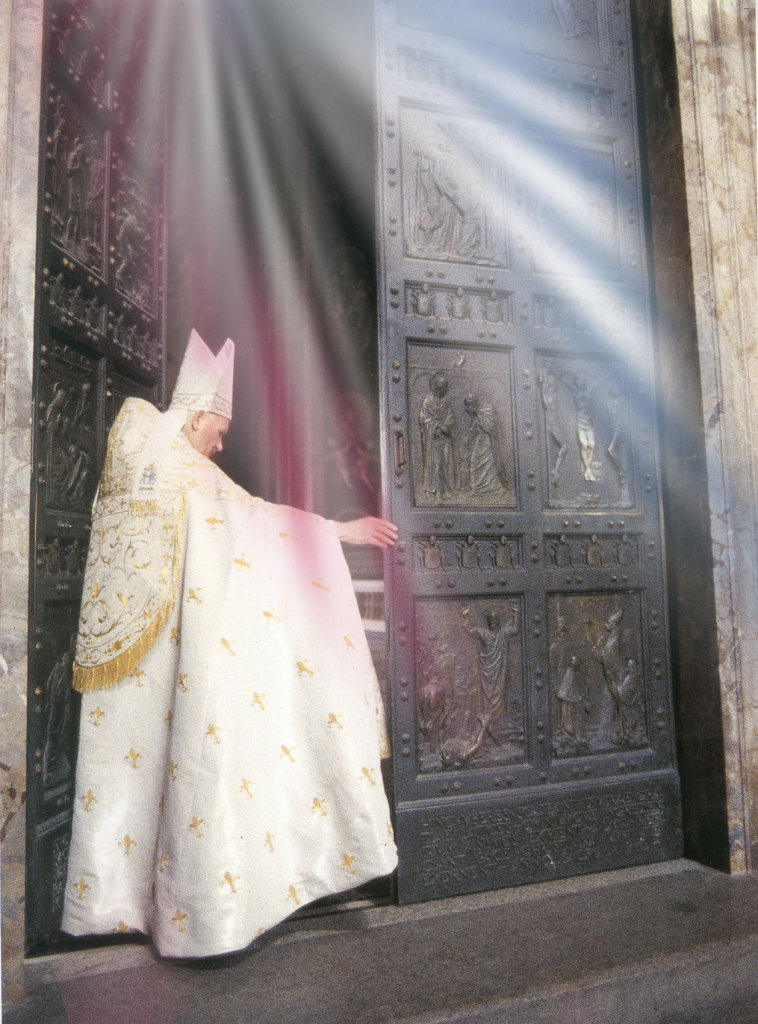 December 08, 2015 is also the Feast Day of the Immaculate Conception of Mother Mary.
Last March 2015, Pope Francis declared that from December 08, 2015 to November 20, 2016 is the  Jubilee Year of Mercy.
The Jubilee is a time of joy. It is a time of remission of sins and universal pardon, having its origins in the Biblical book of Leviticus. A Jubilee Year is mentioned there, occurring every 50 years, on which occasion slaves and prisoners would be freed, debts would be forgiven and the mercies of God would be particularly manifest. As Pope Francis says, Christ Himself quoted Isaiah along these same, spiritualized, lines: "The Lord has anointed me to bring good tidings to the afflicted; he has sent…
View original post 88 more words