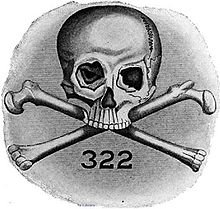 March 22 or 3/22 is an interesting number and denotes connections with the Skull and Bones secret society on the campus of Yale University.
Sometimes false flag events are also connected with March 22 or 3/22 such as the Westminster Bridge Attack in London last year on March 22nd and many other incidents on this date.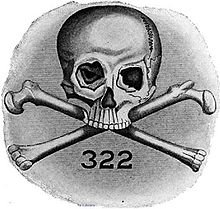 The Skull and Bones is a secret society established at Yale University in New Haven, Connecticut. Numerous globalist elite families and their children have passed through its initiations and rituals such as the Vanderbilts, Rockefellers, and Bush's. One of the most important viewpoints that Bonesmen share regards the importance of a Hegelian dialectic.
This dialectic advocates the use of controlled conflict — thesis vs. antithesis — to create pre-determined outcomes. Creating a problem, reaction, and solution.
It is because of this shared belief, that once Bonesmen move onto key positions of power, they often go on to help orchestrate false flag terror events in an effort to achieve certain desired outcomes like nation destabilization and arms sales.
And, the March 22, 2016 bombing attacks in Belgium.
Interesting enough, March 22, 2018 there is an interesting astrological occultation of the Moon and the giant red star Aldebaran in the sign of the Bull. (Mercury retrograde also begins on March 22, 2018)
The shadow cast on the Earth by the Moon occultation of Aldebaran will fall primarily on Northern Europe and Greenland.
Bible teachings say that Lucifer lost the War In Heaven against Archangel Micheal.
According to mystical lore, after Lucifer lost the War In Heaven, Lucifer and his minions went to Aldebaran in Taurus to recoup.
https://www.dailystar.co.uk/news/latest-news/690448/ISIS-news-UK-London-Westminster-terror-attack-Manchester-Arena-Brussels-Munich
https://melbrake.wordpress.com