"There will be a great event on a global scale, but even so, man caught up in his whims and debauchery will pay no heed but rebel more against the Most Holy Trinity and against this Mother." Light of Mary, September 05, 2018
More information about the November 11, 2018  wave that the world experienced via the oceans waters, the wave lasted for 20 minutes and repeated repeatedly every 17 seconds as it circled the globe.
The 11/11 Wave was a resonated sound wave at 1 hz per second. It was a circular signal that did not deviate.
Shredding new light on the 11/11 Wave origins is  none other than Q Anon (Q- Drop 2527) who said on December 2, 2018 that the wave took out spy satellites or satellite on that date.
>>4117250

WHAT HAPPENED TO 11/11/18 UNIFIED AMERICA DAY YOU DISGUSTING LIAR FRAUD???

ANSWER FREDDY YOU FUCKING FAGGOT
>>4117309
Think WAVES.
WW?
Define 'unified'
[17]
SAT knockout forced new CLAS tech [online] by who?
[Controlled] moment activated? [17]
Do you believe in coincidences?
Do you believe your efforts here persuade people to stop the pursuit of TRUTH, [CA_J]?
There is a place for everyone.
Q
This bit of information confirms what my guide told me that The Event would came from the Solar System and not be the result of some type of earthquake or earth based/man-made control event.
In March 18-19, 2018 I was given this message about The Event:
" The Event is Real. The Timing is Real.
Mankind Humankind. May not be ready.
They are forgettable. This Noble Act-gesture of Divine Grace.
To bring a bit of home to humanity and Earth. To release and relieve struggle and pain and human suffering, and Event like these will come."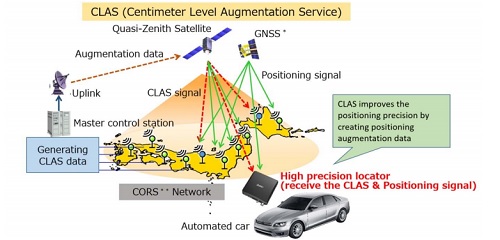 But as Q Anon is suggesting there are forces at work to try and prevent moments like 11/11 Event Wave and The Event from happening. As suggested when spy satellite was shut down by the waves of The Event, another newer and stronger CLAS Tech as activated. Q Anon even questions the timing of the activation of the newer satellite during the timing of the 11/11 Event.
Two days after the 11/11 Event Wave went public information was released by the US Defense Department that spoke of EMP Attacks from foreign governments.
ELECTROMAGNETIC DEFENSE TASK FORCE
In an extraordinary and sobering report meant to educate the nation on a growing threat, a new military study warns that an electromagnetic pulse weapon attack such as those developed by North Korea, Russia, and Iran could essentially challenge the United States and displace millions.
"Based on the totality of available data," said the report from the Air Force's Air University and provided to Secrets, "an electromagnetic spectrum attack may be a threat to the United States, democracy, and the world order."
The report, titled, "Electromagnetic Defense Task Force," and the product of a mostly classified summit of officials from 40 agencies just outside of Washington earlier this year, is a forceful call for a new focus on preparing for either an enemy EMP attack or a natural hit such as a solar storm.
The 11/11 Event was a natural event and may have come from the Sun.
https://www.dailymail.co.uk/news/article-6449619/Air-Force-warns-electromagnetic-pulse-weapons-Iran-Russia-North-Korea-destroy-America.html
https://www.washingtonexaminer.com/washington-secrets/military-warns-emp-attack-could-wipe-out-america-democracy-world-order
http://www.defense-aerospace.com/articles-view/release/3/198020/report-highlights-gaps-in-us-electro_magnetic-capabilities.html