April 22, 2021
Happy Earth Day!
Early this morning seven separated C-Class flares ejected from the Sun: five of the C-Class flares are from sunspot AR2817 which is moving away from the solar disc but, the other 2 flares are worth watching because they are from sunspost AR2816 which is still Earth facing.
Only three days ago sunspost AR2816 produced the largest M1.1 class solar flare of 2021 and an accompanying CME that was Earth directed.
A long duration C-Flare around AR 2816 early this morning beginning at approximately 04:15 UTC (Apr 22) looks to have produced a possible Earth directed coronal mass ejection (CME). This short video by SDO/AIA 193 shows a wave of plasma leaving the flare site. The event was associated with Type II and IV radio emissions, and a CME is visible in STEREO Ahead coronagraph imagery.
EARTH-DIRECTED SOLAR FLARE: Sunspot AR2816 has produced another solar flare–this time a C3.8-class eruption on April 22nd (0435 UT). A pulse of X-rays and UV radiation ionized the top of Earth's atmosphere, producing a minor shortwave radio blackout over southeast Asia. NASA's Solar Dynamics Observatory recorded a shock wave rippling away from the blast site; this suggests a CME is heading our way.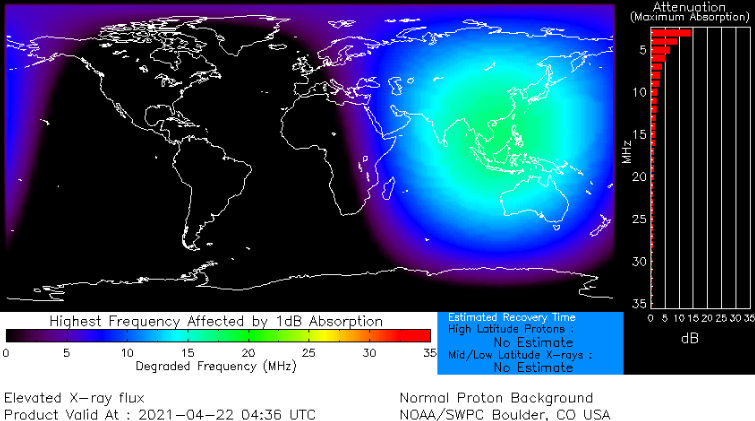 The CME TRACKING CHART above indicts that today's sunspot AR2816 produced a CME which should make a direct hit on the Earth April 25, 2021.
C-Class solar flares can be just as impactful as a M-Class solar flare.